History of St Albans, Hertfordshire
Posted on 23th October 2016 at 8:05 pm
St Albans lies in between Hemel Hempstead and Hatfield is located less than 20 miles from the heart of London. The city also lies 11 miles from Luton. As of 2011, the population of St Albans has been recorded as 57,795.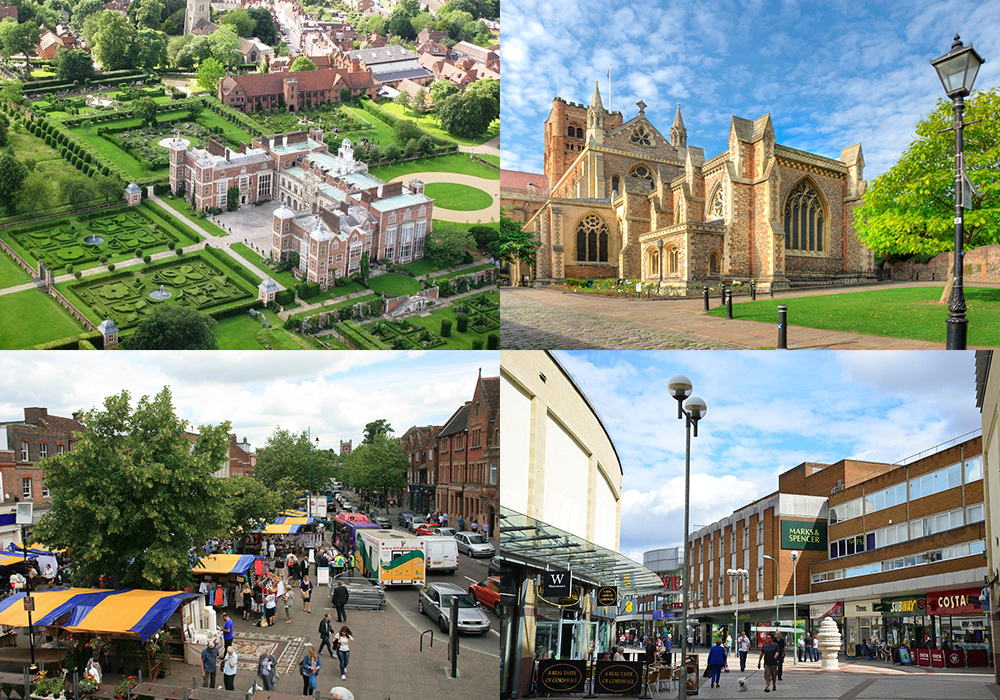 There is a fantastic sense of history in St Albans and it has been recognised as the first major town lying upon the old Roman Road of Watling Street. This was an important route for travellers who were heading north and the ancient name for the Roman City was Verulamium. While St Albans is still recognised as a market town, its proximity to London sees it recognised as part of the commuter belt area of London and it lies within the Greater London Built-Up area.
---
Nearby Cities and Towns
While London is the obvious choice when it comes to cities around St Albans, there are many other areas in the region that are worth considering or visiting.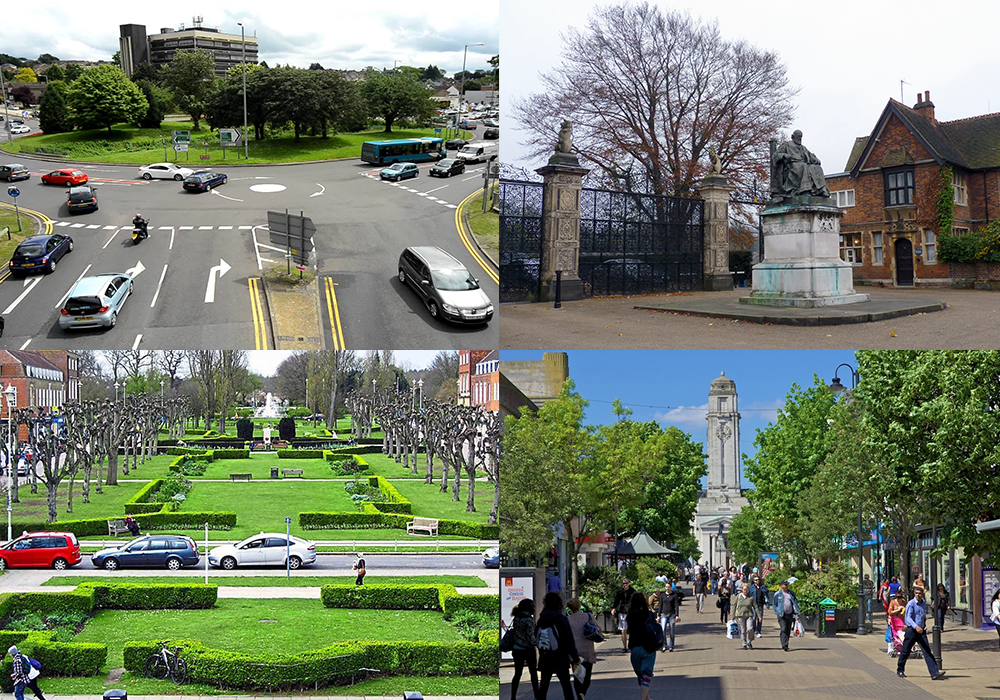 Hemel Hempstead
While there have been people in the area since the 8th Century and a town charter was granted for the area in 1539, the modern day story of Hemel Hempstead began with the development of the area after World War II. Hemel Hempstead was one of the many new town developments and the area has flourished in the past 50 or so years. At the 2011 census, the population stood at 94,932.
While the Old Town area provides a connection with a traditional area, modern developments in Hemel Hempstead offer a range of attractive shopping and entertainment options.
Hatfield
Hatfield has a population of close to 30,000 people and like Hemel Hempstead, it has a tradition, style and story that dates back further than its new town development. The Old Town area has Hatfield House, a home formerly owned by the Marquess of Salisbury, at its heart. The area was well known from the 1930s to the 1990s as being associated with aircraft design and the manufacturing of aircrafts. This was the main industry in the area during this period.
The town is highly regarded as a commuter belt area for London but the University of Hertfordshire is located within the town.
Welwyn Garden City
Welwyn Garden City was the second ever garden city in England, which was founded in 1920, but it was also one of the initial new towns in the country, with this designation taking place in 1948. This makes Welwyn garden City quite unique, and it manages to combine a wide range of ideals. The area has managed to stay true to many of the planning philosophies, making it a fascinating area to visit for people who have an interest in these ideals. The population of Welwyn Garden City stands at just over 43,000.
Luton
With findings dating back to Paleolithic times, it is evident that there has been life in and around Luton for a considerably long period of time. Luton has a population of over 250,000 people and while it is a thriving and bustling city in its own right, its close connection to London ensures that many people live in Luton but work in the capital. The University of Bedfordshire is located in Luton and the Luton Carnival is the largest one day carnival in the whole of Europe.
All of these areas can be easily reached from St Albans by car, public transport or by booking an affordable taxi.
---
Nearby Airports
The nearest airport to St Albans is Luton Airport, which is just over 10 miles away. This means local residents and businesses in St Albans have a very handily located airport to enjoy holidays and business breaks. With Luton Airport acting as the base for Easyjet, there are many budget and affordable routes available from this airport.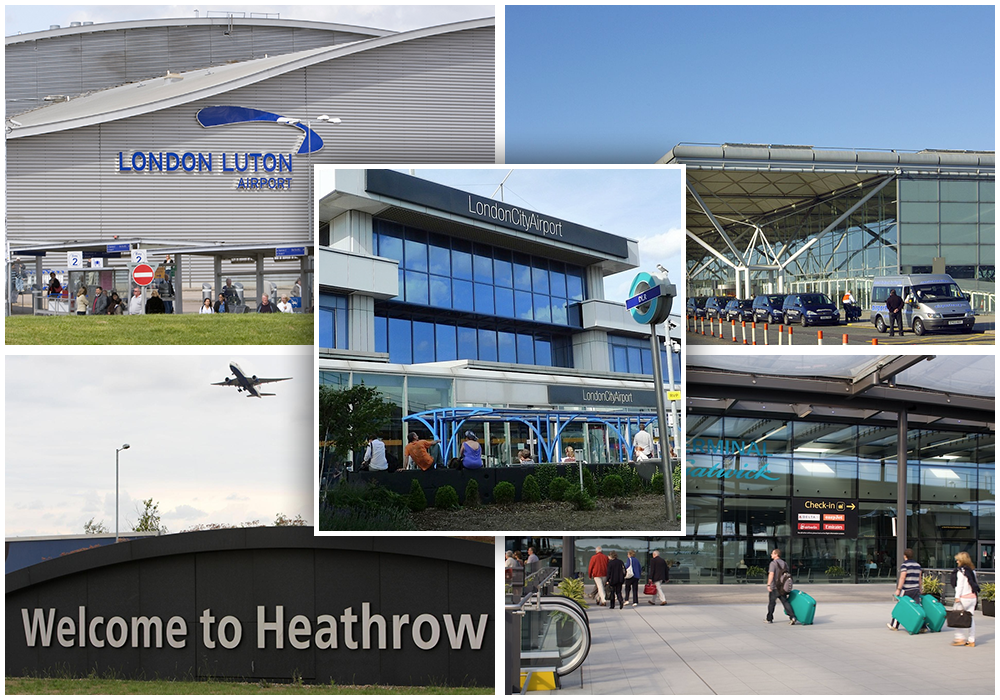 While Luton Airport is the most accessible airport for St Albans residents, with a driving time of around 20 minutes in good traffic, the majority of London Airports can be reached with a minimum of fuss and effort. Heathrow Airport is only half an hour away in good driving conditions, Stansted Airport is located a 45 minute drive from St Albans while London City Airport can be reached within an hour when travelling by car or taxi. Gatwick should only take just over the hour when travelling by car or taxi, so there are plenty of options available for St Albans residents who are looking to jet off.
---
Tourist attractions in St Albans
St Albans Cathedral
St Albans Clock Tower
Verulamium Park
Kingsbury Watermill
Sopwell Priory
St Albans Cathedral is one of the most important tourist attractions in the local area but it is a landmark of important religious significance too. The cathedral is in daily use as a place of prayer and worship but travellers flock to the building to visit the shrine of St Albans and to view this essential piece of British religious history.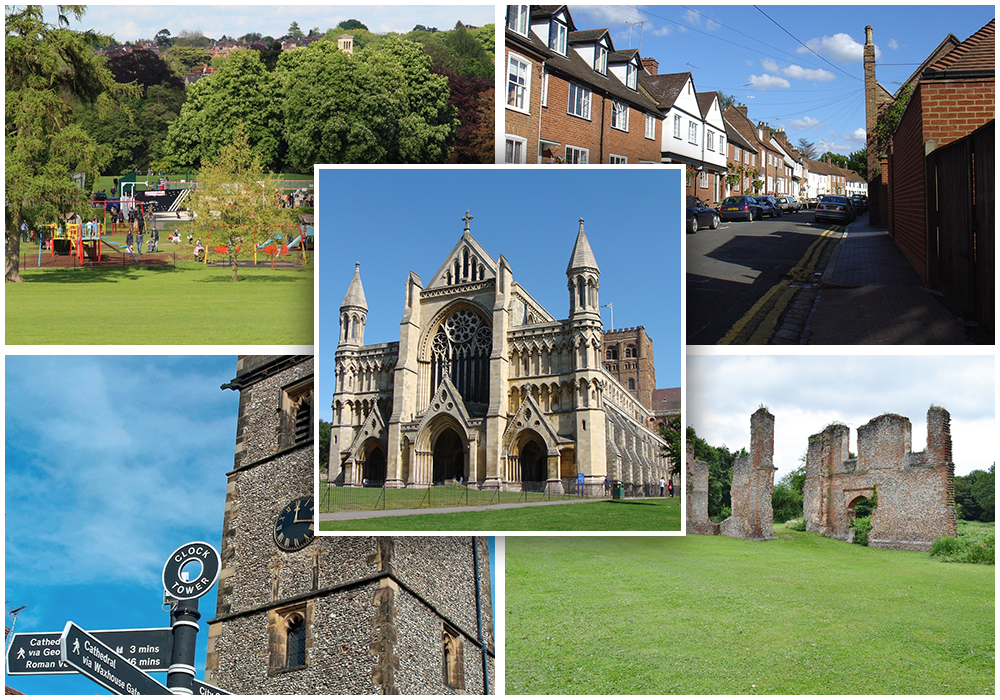 The Clock Tower in St Albans is also hugely significant in the story of the local people. The tower was constructed at a time when religious leaders held great power over the population. The tower was designed and built as a show of defiance and a warning of the uprising being promised by the people. Today, it provides stunning views of the local area and beyond.
Verulamium Park is a popular park in the area, stretching out over 100 acres. This is an ideal way to relax and unwind with friends or you can use the park as a place to be active and fit. While the Kingsbury Watermill is now a restaurant, the style of the building remains intact. This makes it an ideal place for a quick visit if you have an interest in the traditional aspects of St Albans. Sopwell Priory was built around 1140 and the remains are still in place today in St Albans.
With a range of restaurants, bars, clubs and plenty of shopping experiences, there are also modern tourist attractions and exhibits in St Albans which can be enjoyed by people of all ages.