Airport Transfer
We are pleased to offer airport transfer services to all leading airports in the UK from St Albans and Hertfordshire. We know getting to an airport on time is often fraught with challenges and concerns. By booking with A1 Taxis, you take the stress out of your airport transfer.
We provide airport transfer services to all major airports in the United Kingdom from St Albans and Hertfordshire. For return pickups please read the airport return transfer for more information.
Competitive Pricing
If you have overpaid for a taxi before, you know how annoying this feels. It doesn't have to be this way. At A1 Taxis, we pride ourselves on offering the most affordable range of private hire taxi options.
We have budget car options when you need a low price, but all our taxis and services offer tremendous value for money. If you want peace of mind when booking your next journey, choose the most affordable taxis in St Albans and Hertfordshire.
No Hidden Costs
Some taxi firms seem as though they offer a bargain, but by the time you pay at the end of the trip, you have paid far too much! This is a disgrace, and it is something we are strongly against. We provide you with a free quote, and the price we state is the price you pay.
There are no hidden charges with A1 Taxis. You can even pay in advance online, so why not take the stress out of booking and paying for your taxi. All airport drop offs include the barrier or drop off fee in the total price.
Available 24/7
No matter when you want to travel, we are here for you. We pride ourselves on being available 24 hours a day, 7 days a week. We are also open every day of the year! If you need to travel on Bank Holidays, we have you covered. The same goes for Christmas Day, Boxing Day and New Year.
Whenever you need to get on the road, A1 Taxis is ready to roll.
A1 Taxis St Albans
A1 Taxis has served the St Albans community for more than 30 years. The positive reviews and feedback we've received from St Albans residents gives us confidence to know we are doing something right. We have been praised for the quality of our service, the punctuality of our service, the quality of our drivers, and the comparative taxi rates we offer.
If you want to see why we are St Albans taxi operator people trust, contact A1 Taxis today.
Who's Driving A1 Taxis?
When you get in a taxi, you want to know the driver can be trusted. Your safety and peace of mind is paramount at A1 Taxis. All our drivers, our technical teams and even our office staff are fully trained and qualified to carry out their assigned tasks.
Our drivers are vetted, (DBS enhanced) and licenced by St Albans District Council. Our drivers are also highly experienced when it comes to driving local roads, and we use technology to calculate the best route.
A1 Taxis aims to offer safe and reliable journeys every time, and all our team are fully informed about UK traffic laws and policies.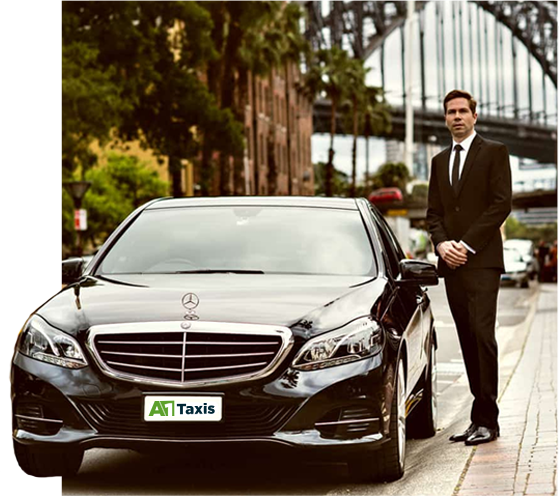 Save time (and your sanity)
Time is money and every minute counts. We know you have no time to waste, and you certainly don't have money to waste as you wait either. At A1 Taxis, we quickly match a driver with you, connecting and starting your journey quickly. Also, our drivers are highly experienced, and we know the best routes.
We've also invested in the best standard of technology, with Sat Nav equipment installed as standard in all our vehicles.
Book Your Ride With A1 Taxis
Wherever you wish to travel to, we are here for you. We operate from St Albans, but we provide taxi services to all manner of destinations. We have an online booking portal that is easy to use.
You can arrange a quote or even book your travel in less than one minute. All the quotes we offer are as stated, there are no hidden costs or fees when you book with A1 Taxis.
Airport Transfer Service In St Albans
If you are looking to travel to or from an airport, our airport transfer services will be of great benefit. We offer airport transfers for passengers travelling to or from Luton Airport, Heathrow, Gatwick, Stansted, Southend Airport and London City Airport.
Whether you have no time to waste or you want to travel without any fuss, we have reliable and great value for money airport transfer services for you.
We have an extensive range of vehicles in our fleet. If you need a larger car to carry your luggage or fit all your travelling party in, we have you covered. With saloon vehicles and minibuses on offer, we know we have the space to cover your needs.
Meet and Greet Service And Baby Car Seats
Sometimes you need extra help in travelling. If you need a meet and greet service, a car seat for children or babies or even a wheelchair accessible taxi, we have private hire services for you. These features are available for all journeys, including airport transfers.
If you require any additional support when travelling, please let us know as soon as possible, and we will provide you with everything you need.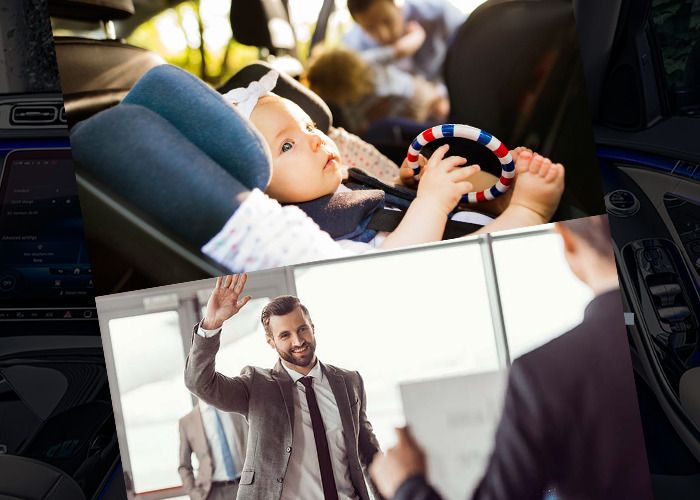 If it gets you there, it's in the app
We even have an app, so everything you need is at your fingertips. If you want to book a luxury or an 8 Seater, wheelchair vehicle or just plan your journey in advance, we are always available. We take immense pride in offering a great range of transport options, and we believe we have solutions for every travelling party, and every budget. As we are available 24 hours a day, 7 days a week, whenever you need to travel, A1 Taxis and our app are always present.
Shared rides, Luxury Vehicles, public transit, private hire taxis, There's plenty to do in St Albans, and at A1 Taxis, we've got the means of transport to help you enjoy it all. Our vast assortment of different transport options suits your needs and mood at any time. And they're all available right from the A1 Taxis app.
Frequently Asked
Questions
Can you use A1 Taxis without a credit card?
Yes, we have a range of payment options. You can pay online by credit or debit card, but you can also use our bespoke incar payment system fitted to all our cars by card or contactless. If you would rather pay cash at the end of your journey, you can also do this.
How can I verify an A1 Taxis driver?
By using our app, which you can find on the Google Play Store and App store, you will find out more information about your A1 Taxis driver. In the app, there is a bar that provides you with driver's information, if you tap this, you will find:
The driver's name
A photo of the driver
Vehicle information, including make, model and licence plate number
You can also receive a tracking SMS with a link of the driver and vehicle details if you do not have the app, This link can be forwarded to other people who can track your progress e.g a child can forward this sms to their parents or if travelling alone at night this can be forwarded to a friend or family member.

When our driver arrives, please take the time to verify this is the stated car and driver as shown by the app.
Can minors ride A1 Taxis?
Yes, We carry out school runs for the majority of the schools in St Albans and also carry out work with Hertfordshire county council.
How do I book an airport taxi service?
To book an airport taxi service with A1 Taxis, visit our website or app, and select your Pick Up and Drop Off locations. You should then select a vehicle which will be large enough for all your passengers and luggage.
If you would like to book any additional services, such as a meet and greet service, or you need a car seat, please inform us at this point.
You should then add your email and mobile number, alongside any other information or requests you think we'll need to know. From this point, select your preferred payment method.
Does A1 Taxis Provide return airport transfer?
Yes, we are more than happy to provide a return airport transfer. When you get back from a trip, the last thing you want to worry about is arranging transport, so book your return journey at the same time as you book the initial trip!
You will see an option to book a return journey on our site or app when you make your booking.
All return flights are monitored and tracked by the office staff, if you have any delays whilst on your journey you have nothing to worry about the office staff will send drivers out accordingly.
Once you land you have 1 hour free waiting time. You can also choose your own time of pick up and begin the 1 hour free waiting time from that time.
Weddings & Partys
We can provide taxi services for partys and weddings. We have a range of executive vehicles and also large 8 seater vehicles to shuffle your guests.
Wedding ribons can also be added to the vehicles upon request
A1 Taxis are a local business with a fleet of cars and minibuses and so we have the size and experience to support larger events.
We can also offer a shuttle service using multiple cars and minibuses to quickly transport your guests between venues.
31K Happy
Customers
5 out of 5.0 (View All 31,000 Reviews)
By far the best experience in online booking service! I never thought it would be this easy and quick! Thank you!

— Kano

Excellent & very efficient service. My wife ordered a taxi last week it was quick & car was very clean with fresh smell. Ofcousre using it again.

— Steven Mc