Getting from A to B in Watford is often a challenge, but if you require additional assistance when travelling, it can be a highly frustrating process. If you want to travel in comfort, knowing your needs are taken care of, contact A1 Taxis today, as our Watford wheelchair taxi service is affordable and reliable.
Watford might just be 15 miles from the heart of London, but there is plenty to see and do locally. This is why our Watford wheelchair taxi service is in great demand. Whether you are travelling to a nearby attraction or appointment, or you are connecting with a transport hub to continue your journey, we can help. We also ensure our passengers arrive on time, and in good style, at any medical appointments you might have.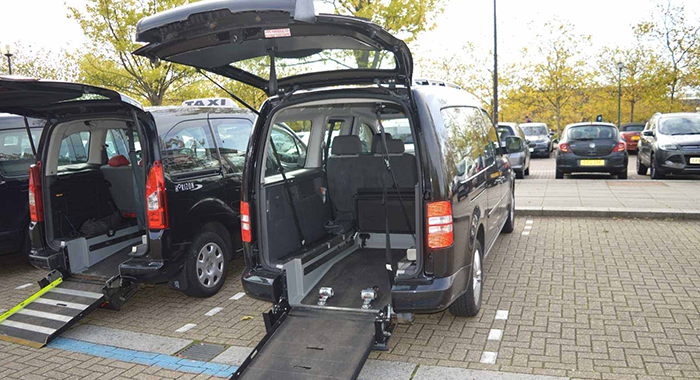 We offer specialist wheelchair taxi transfer service in Watford
If you have been left frustrated by taxi companies not being able to meet your needs, please get in touch with us. We offer a specialist service for passengers requiring extra support, and many of our vehicles have been modified to make your trip comfortable and secure.
We provide specialist NHS transfer services, so if you have an appointment or need to see a medical professional, we will provide you with a courteous and discrete service.
However, no matter the event, we will ensure you arrive in style. Whether it is a top flight football game, a night at the theatre or just meeting friends for a social evening, if you require a specialist wheelchair taxi transfer service in Watford, A1 Taxis is your number one option.
Some of the reasons to call on A1 Taxis in Watford include:
We operate 24 Hours / 365 Days
We offer an easy Online priority booking
All drivers are CRB checked
All vehicles licensed by St Albans District Council & PCO0 (Public Carriage Office)
All vehicles equipped with Sat Nav
We provide additional services for wheelchair using clients
Our drivers are fully trained to offer the highest standard of service
Get a professional taxi service in Watford
A1 Taxis have been operating for more than 25 years, and we operate around the clock. No matter when you need to travel, we are the Watford taxi company you can trust. We are pleased to say we have an extensive range of vehicles in our fleet, and if you need additional space or wheelchair access, we will provide this for you.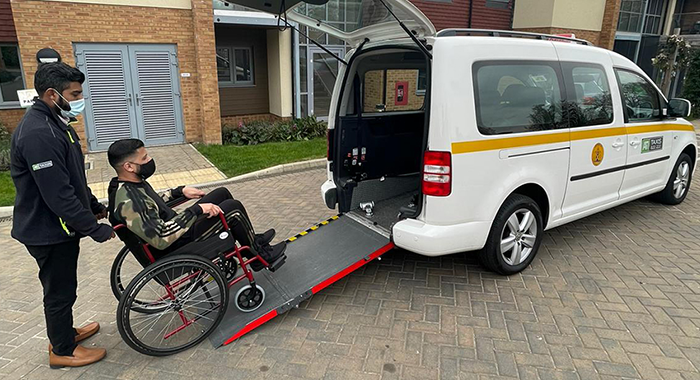 Professional Taxi in
Watford
We know people are looking for a local taxi service they can rely on, and we have been around for over 25 years. A1 Taxis operates around the clock, and we care about the local community. If you are in a wheelchair or you need specialist support, rely on us to make sure you travel safely and comfortably.
Select an airport for pick up or drop off
Compare prices, choose your transport and book
Review your ride and Go!