Stevenage Wheelchair
Taxis
With so many fantastic events taking place in or around Stevenage, it is easy to see why people feel angry or upset when they miss out on events through no fault of their own. If you are dependent on taxis to get around, you need the best standard of Stevenage wheelchair taxi service, and A1 Taxis is here to assist you.
Stevenage is so much more than just a commuter town. Yes, the transport links are tremendous, helping people to get around with a minimum of fuss and effort, but there is a lot to like on your doorstep. We find the shopping and leisure facilities in Stevenage to be varied, ensuring there is something for everyone.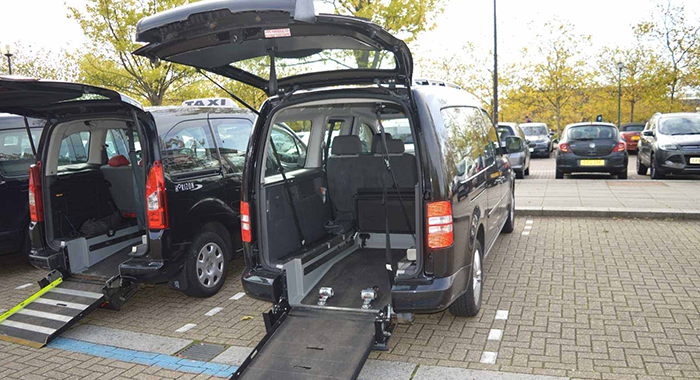 Arrange your specialist wheelchair taxi transfer service in Stevenage
If you have additional needs when it comes to taxis, we are here for you. We have larger vehicles, so there is plenty of space, which we know is important for many people. We've invested in the best equipment and technology to ensure you travel safely.
All our drivers are fully trained in assisting clients with special requirements. If you need help in getting in or out of the taxi, let us know, and we will be more than happy to help. We offer a specialist NHS transfer service, so when you need to arrive on time, we will help you out.
We also help people make the most of their social life in and around Stevenage. If you have a big night out planned or you are meeting with friends, get in touch to book your trip. We can collect you at the end of the night.
Some of the reasons to call on A1 Taxis in Stevenage include:
We are here for you at all hours of the day and night
You can book your trip online, and benefit from priority booking
All drivers are CRB checked
All vehicles licensed by St Albans District Council & PCO0 (Public Carriage Office)
All vehicles are equipped with safety features and the latest technology
We provide additional services for wheelchair using clients
Our drivers are fully trained to offer the highest standard of service
Book your professional taxi service in Stevenage
It makes sense to trust a well-respected taxi service, and at A1 Taxis, we have been serving the Stevenage community for more than 25 years. We are on the road 24 hours a day, 7 days a week, so whenever you need to travel, we are here for you.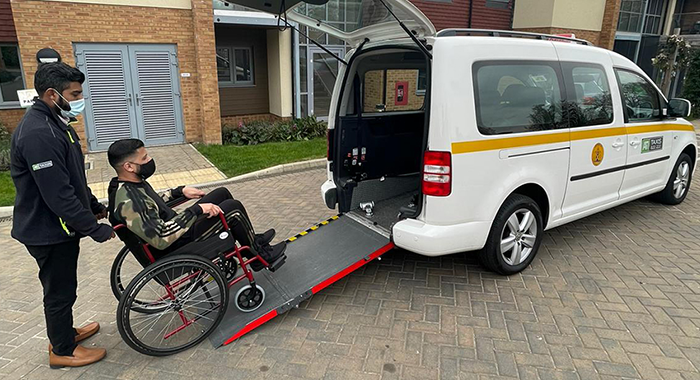 Professional Taxi in
Stevenage
We know people are looking for a local taxi service they can rely on, and we have been around for over 25 years. A1 Taxis operates around the clock, and we care about the local community. If you are in a wheelchair or you need specialist support, rely on us to make sure you travel safely and comfortably.
Select an airport for pick up or drop off
Compare prices, choose your transport and book
Review your ride and Go!