Potters Bar Wheelchair
Taxis
Being stuck at home in Potters Bar because you cannot arrange a taxi to take you to an event or catch-up with friends is frustrating, but it doesn't have to be this way. At A1 Taxis, we are proud to offer a dependable Potters Bar wheelchair taxi service that makes sure you never miss out.
There is a lot to like about life in Potters Bar. We know many people rely on our services to ensure they meet trains or buses on time, but whether you are shopping, socialising or taking care of the daily duties associated with life, you have everything you need at your fingertips. With our Potters Bar wheelchair taxi service, you can attend everything without worrying about the travel aspect.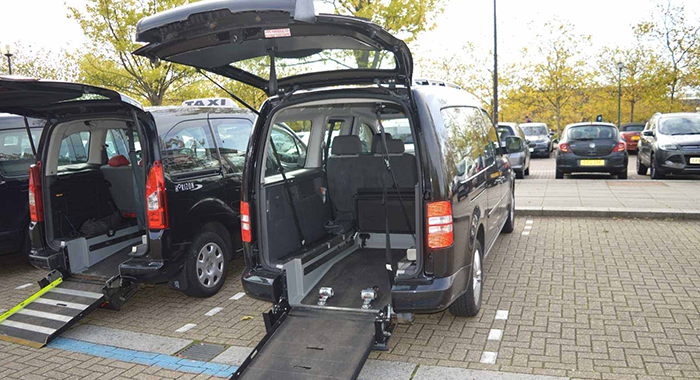 Book your wheelchair taxi transfer service
As a company with a great track record in providing taxis in and around Potters Bar, we know what people are looking for. Our specialist taxi service offers comfort, security and safety, and more importantly, it offers tremendous value for money.
If you are attending hospital or have a doctors appointment, we provide specialist NHS Transfer services. We aim to offer a discrete service at all times.
We are also delighted to help Potters Bars residents enjoy a night out on the town, meet up with friends or attend any social gathering. Take the stress out of getting out and getting home by relying on the leading Potters Bar wheelchair taxi service.
Some of the reasons to call on A1 Taxis in Potters Bar include:
All our specialist vehicles offer safe and secure wheelchair access
We offer a fold-out wheelchair ramp with extension
We provide a built-in induction loop and intercom for all our vehicles
We have automatic sliding doors to make entering and exiting simpler
We operate around the clock
You can book online, any time of day or night
Choose a professional taxi service in Potters Bar
With more than 25 years of experience in the taxi sector, we are pleased to say we have helped many local clients in and around Potters Bar. We provide 24 hours a day, 7 days a week service, so we are here when you need us.
We have a great range of vehicles in our fleet, and this includes wheelchair taxis, ensuring you always have a taxi ready for you when you need one.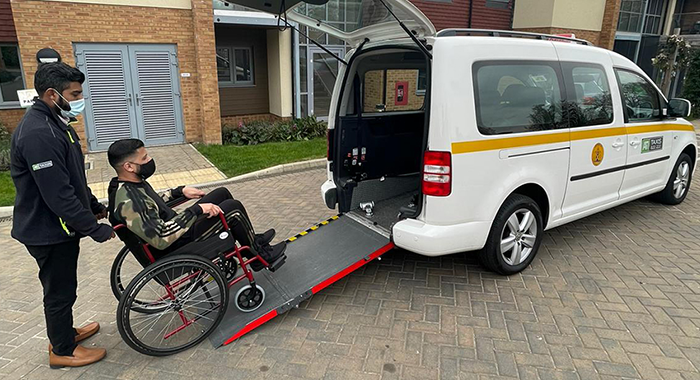 Professional Taxi in
Potters Bar
We know people are looking for a local taxi service they can rely on, and we have been around for over 25 years. A1 Taxis operates around the clock, and we care about the local community. If you are in a wheelchair or you need specialist support, rely on us to make sure you travel safely and comfortably.
Select an airport for pick up or drop off
Compare prices, choose your transport and book
Review your ride and Go!