Arranging a taxi might seem like a simple process, but for some, it can be a trying and challenging act. If you are in a wheelchair, or you need specialist support in getting around, you need additional assistance. For the best standard of Luton wheelchair taxi service, make sure you choose A1 Taxis.
There is so much to see and do in Luton. With the airport and great transport links to the capital, you might be venturing further afield, but if you are, we will ensure you arrive on time. You might instead be looking forward to watching the local football team, going for drinks, or enjoying a great night out. Luton has it all, and with the leading Luton wheelchair taxi service, you can make the most of your time.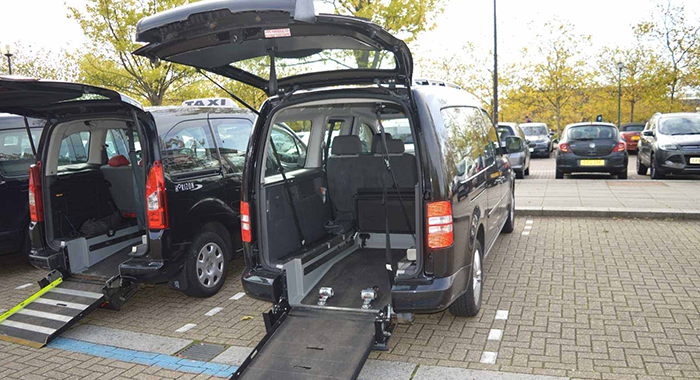 We offer specialist wheelchair taxi transfer service in Luton
One of the reasons we are regarded as a good option for wheelchair friendly taxi services is because we offer more space. We also have ramps that ensure getting in and out of our taxis is a simple process. With handrails and grips inside the vehicle, you can travel with confidence. Also, we ensure your wheelchair is securely fastened before we set off.
Our drivers are friendly and helpful. If you require additional help with any part of the journey, please let us know. We want to minimise any problems you might face. We also offer specialist NHS transfer services. If you are attending a medical appointment, we will ensure you arrive on time.
There is always a great reason to be out and about in Luton. Whether it's a sporting event, a family gathering, a social catch-up, work or even part of further travel plans, we are here for you. Book the best Luton wheelchair taxi service, and give yourself fewer things to worry about.
Some of the reasons to call on A1 Taxis in Luton include:
You can book with us at any time of the day or night
You can pay online in advance, in a few different ways
We are ready to hit the road as soon as you are
All drivers are CRB checked
All vehicles licensed by St Albans District Council & PCO0 (Public Carriage Office)
All vehicles equipped with the latest safety equipment and technology
We provide additional services for wheelchair using clients
Our drivers are fully trained to offer the highest standard of service
Your number one professional taxi service in Luton
We are pleased to say A1 Taxis has been in business for more than a quarter of a century. As a company, we are available 24 hours a day, 7 days a week. Whenever you are looking to travel, we are ready, and you can book in advance, and pay online. We want to ensure you travel in comfort and safety. If you have any questions or requests, our driver will be more than happy to assist you.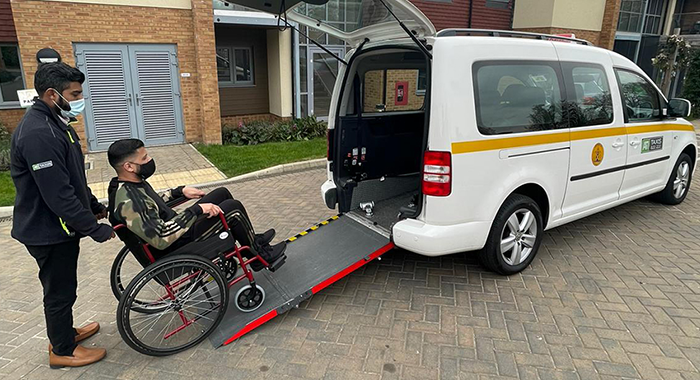 Professional Taxi in
Luton
We know people are looking for a local taxi service they can rely on, and we have been around for over 25 years. A1 Taxis operates around the clock, and we care about the local community. If you are in a wheelchair or you need specialist support, rely on us to make sure you travel safely and comfortably.
Select an airport for pick up or drop off
Compare prices, choose your transport and book
Review your ride and Go!