Borehamwood Wheelchair
Taxis
There is no denying many wheelchair users find travelling around Borehamwood to be a struggle. It doesn't have to be this way, but you need to know who you can rely on for support. By calling on A1 Taxis, you benefit from the best standard of Borehamwood wheelchair taxi service, which helps you get around this brilliant town.
Whether you are heading to the Elstree & Borehamwood railway station, catching up with friends or looking to arrive on time for an appointment, there is a lot to keep you busy in Borehamwood. We all know its position as a commuter town is a big attraction, but the standard of local restaurants, bars and shops means you can enjoy a lot close to home. Our Borehamwood wheelchair taxi service makes it easier for you to enjoy your local area.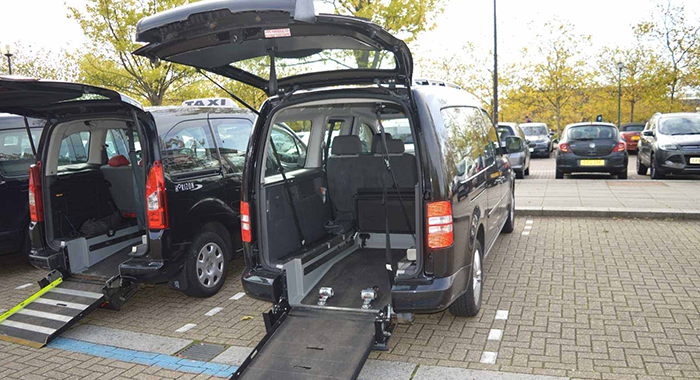 We are pleased to provide specialist wheelchair taxi transfer service in Borehamwood
Just because you have been let down by other taxi companies doesn't mean this always has to be the case. We are pleased to say we have invested in state-of-the-art equipment for our vehicles, and our drivers are fully trained in offering specialist assistance.
We are known for offering specialist NHS transfer services, and if you require regular pickups, we can arrange this for you. We offer a discrete service, so relax, and know you will travel in comfort.
Of course, we also offer wheelchair taxi services in Borehamwood for any occasion. If you are shopping, socialising, attending a sporting event or concert, A1 Taxis is the local company which ensures you arrives in style and gets home after a brilliant time.
Some of the reasons to call on A1 Taxis in Borehamwood include:
All our drivers are CRB checked
All our vehicles equipped with Sat Nav
All our vehicles licensed by St Albans District Council & PCO (Public Carriage Office)
Our drivers are fully trained to offer the highest standard of service
We offer an easy Online priority booking
We are available around the clock
We provide additional services for wheelchair using clients
Trust your professional taxi service in Borehamwood
We are pleased to say A1 Taxis has clocked up more than 25 years of experience in the taxi industry, and we operate 24 hours a day, 7 days a week. We believe we are the Borehamwood taxi company residents trust, and this has been seen in the positive reviews we have received.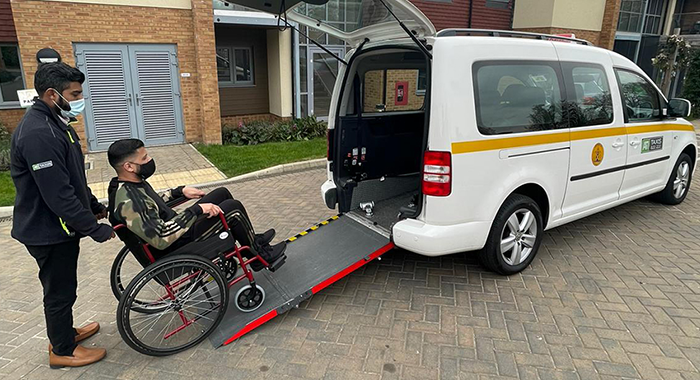 Professional Taxi in
Borehamwood
We know people are looking for a local taxi service they can rely on, and we have been around for over 25 years. A1 Taxis operates around the clock, and we care about the local community. If you are in a wheelchair or you need specialist support, rely on us to make sure you travel safely and comfortably.
Select an airport for pick up or drop off
Compare prices, choose your transport and book
Review your ride and Go!