Coronavirus (COVID-19) Information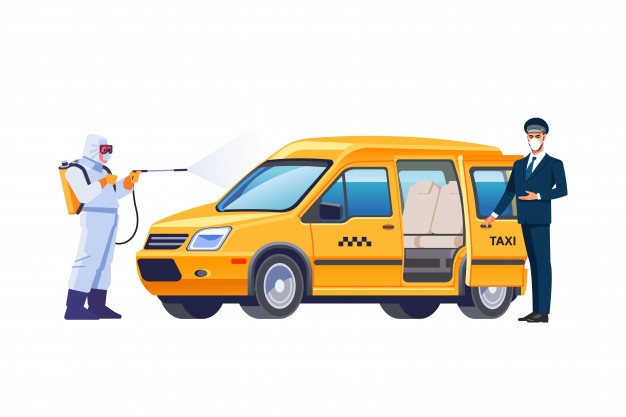 Deep Cleaning
All the operational vehicles experience weekly deep electrostatic spray cleaning. Furthermore, we also disinfect the inner and outer surfaces to completely sanitize the cars
Disinfected Cars
To ease our passengers, we certify to monitor and preserve the sanitation of all our vehicles before and after every journey to guarantee maximum safety.
Protected Drivers
For a safe & healthy journey, we provide all our drivers with face masks, disposable gloves, and a sanitizer to keep them and passengers even more protected.
Quality Assessment
First in line, we have a dedicated, qualified mobile team that continually monitors the safety & cleanliness aspects of all vehicles 24 hours a day to improve abstersion.
Social Distancing
For everyone's wellbeing, our trained & qualified employees, drivers maintain 1m of distance to keep every person on board and in-office safe, comfortable, and happy.